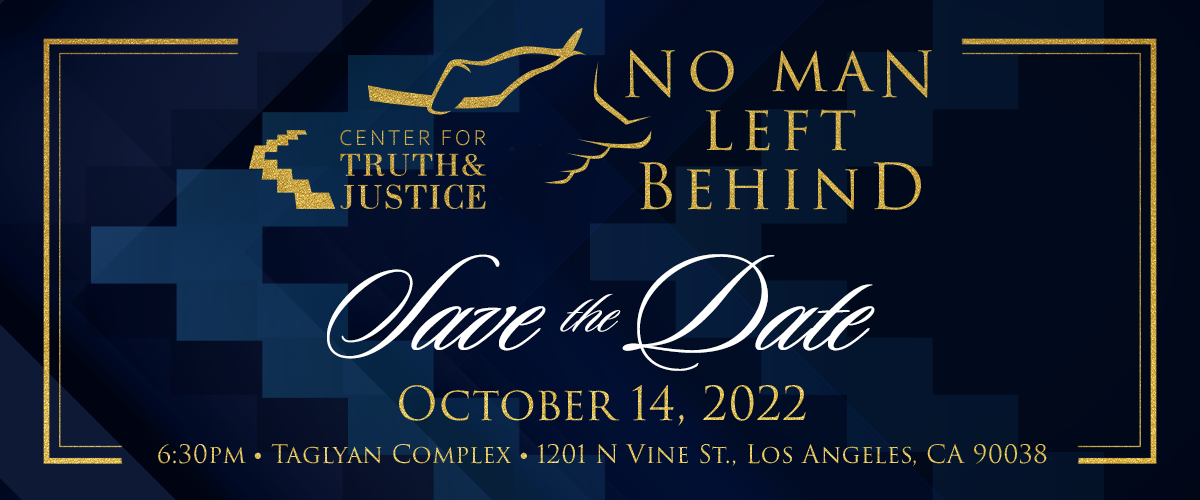 NO MAN LEFT BEHIND
On October 14, 2022 the Center for Truth and Justice held its Second Annual Gala titled "No Man Left Behind." In addition to presenting last year's achievements, new initiatives were announced at the Gala. 
Pictures and videos coming soon. 
Thank you to our generous sponsors and donors for making the event a success.